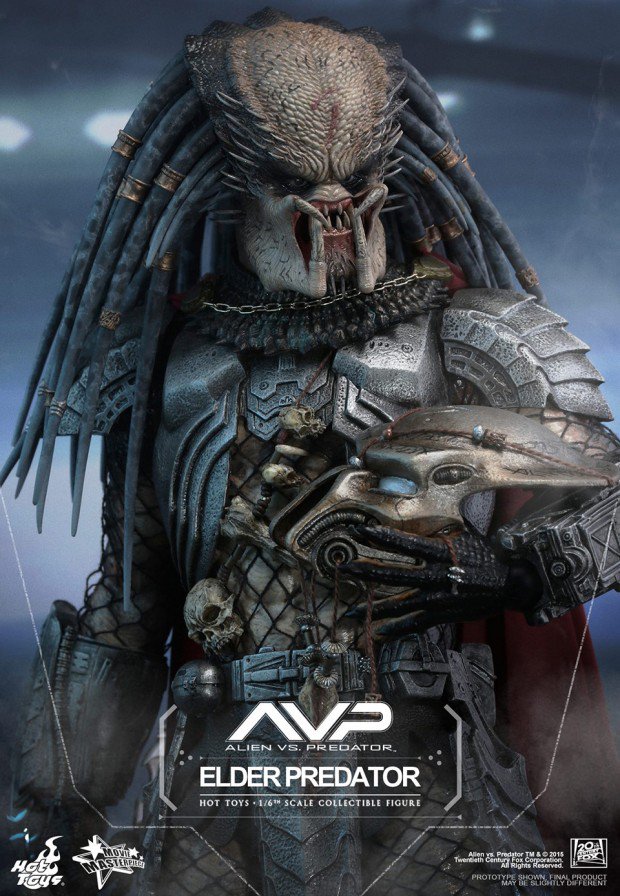 Sideshow Collectibles and Hot Toys have just released this new highly detailed Elder Predator sixth scale figure based from the movie: Alien vs Predator!
This latest addition in Hot Toys' line of Predator action figures is highly detailed just like all figures coming from them. The Sixth Scale figure has 20 points of articulations, three pairs of hands, a non-wearable face mask, a Combi-Stick, a sword with sheath, three pairs of blades, a skull necklace and various pieces of armor.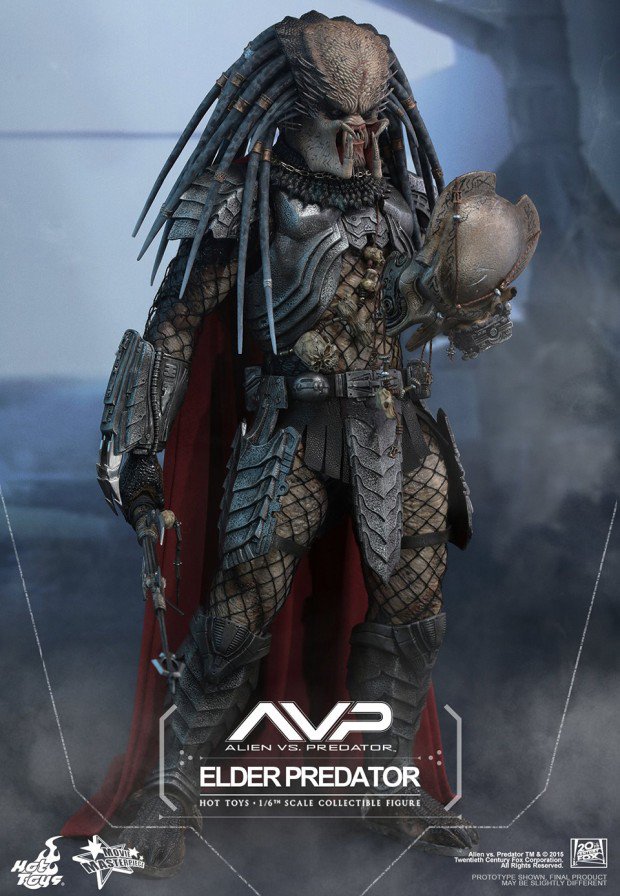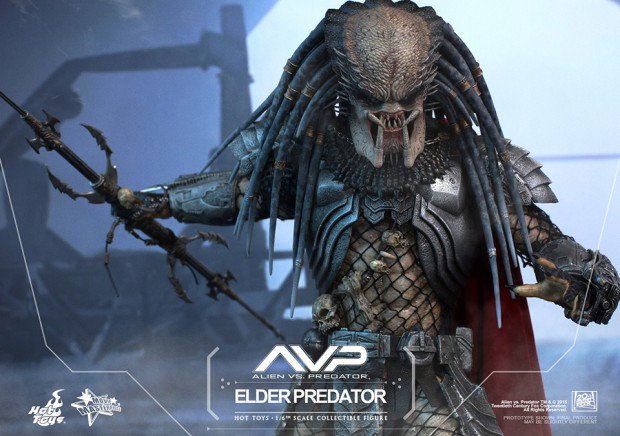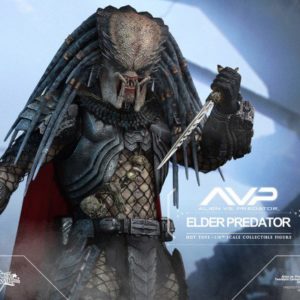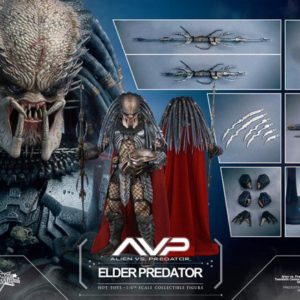 Alien VS Predator Elder Predator Alien VS Predator Sixth Scale Figure
The Elder Predator Sixth Scale Figure specially features:
Newly developed head sculpt with detailed likeness of Elder Predator in Alien vs. Predator
Approximately 35 cm tall
Over 20 points of articulation
Blue colored dreadlocks with distinctive pattern and tribal accessories
Net on body and legs
Six (6) pieces of interchangeable palms including:
– One (1) pair of fists
– One (1) pair of relaxed palms
– One (1) pair of palms for holding weapons
Each head sculpt is specially hand-painted
Weapons:
One (1) Combi-Stick (extendable spear)
One (1) sword with sheath
Three (3) pair of blades attachable to forearm armor
Accessories:
One (1) red cape
One (1) face mask (not wearable on head sculpt)
One (1) pair of forearm armor
Armor on shoulder, waist, thighs, knees and legs
Leather-like waist band
One (1) skull necklace
Figure stand with Elder Predator nameplate and the movie logo
Visit the link below to get one:
Alien VS Predator Elder Predator Alien VS Predator Sixth Scale Figure
Predator fans shouldn't pass up on the opportunity to add this collectible figure to your collection.
Alien vs. Predator TM & © 2015 Twentieth Century Fox Film Corporation. All Rights Reserved.© 2015 Hot Toys Limited. All Rights Reserved.