This time, the Transformers' battle explodes into uncharted territory when the Titans return.
To control an ancient race of giant warriors the size of cities called the Titans — the Autobots and Decepticons must power up with Titan Masters, small bots that give bigger bots increased abilities in battle. It's for ages 8 years and up.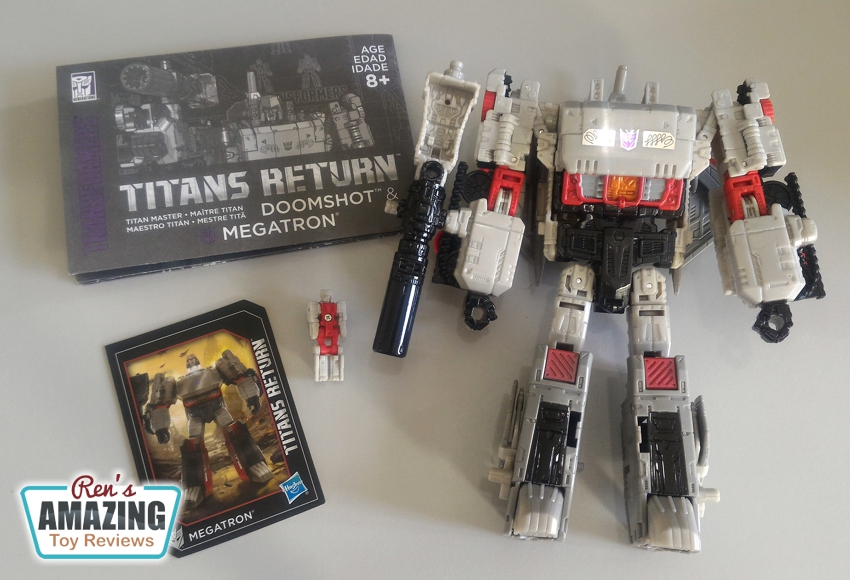 Here are what's inside the box:
Voyager Class Megatron figure, Titan Master Doomshot figure, 1 weapon accessory,
collector card with tech specs and instructions.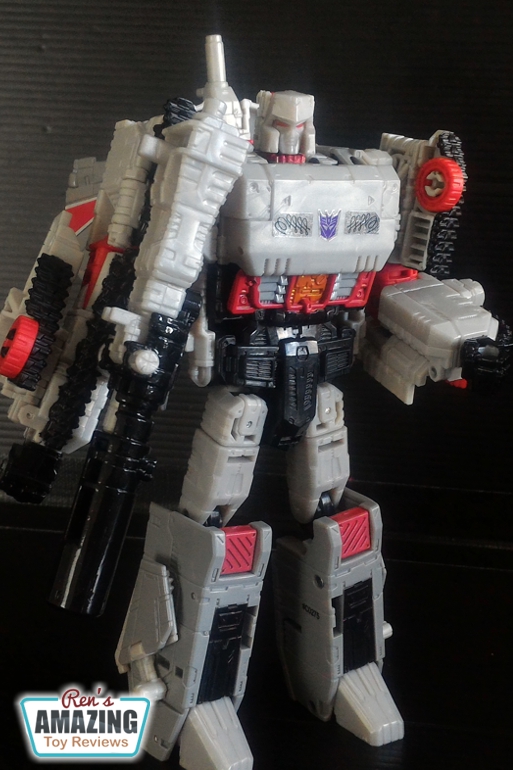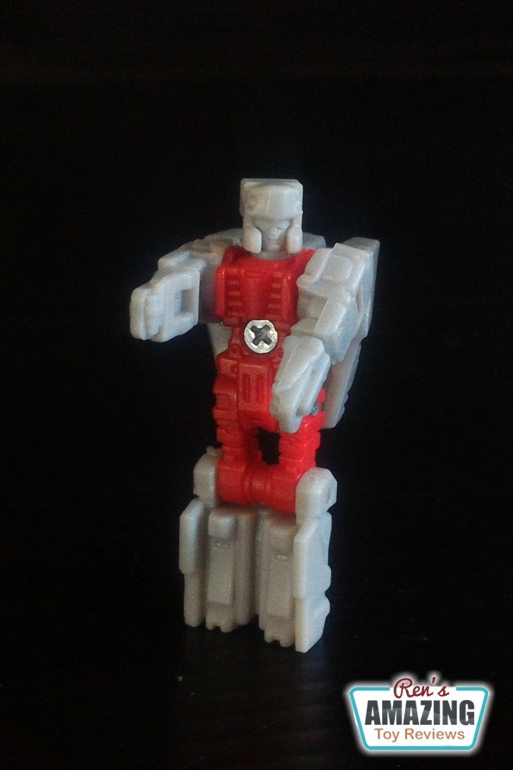 Here are the Voyager Class Megatron figure, he measures approx. 7-inch high and the Titan Master Doomshot figure measures approx. 3-cm high.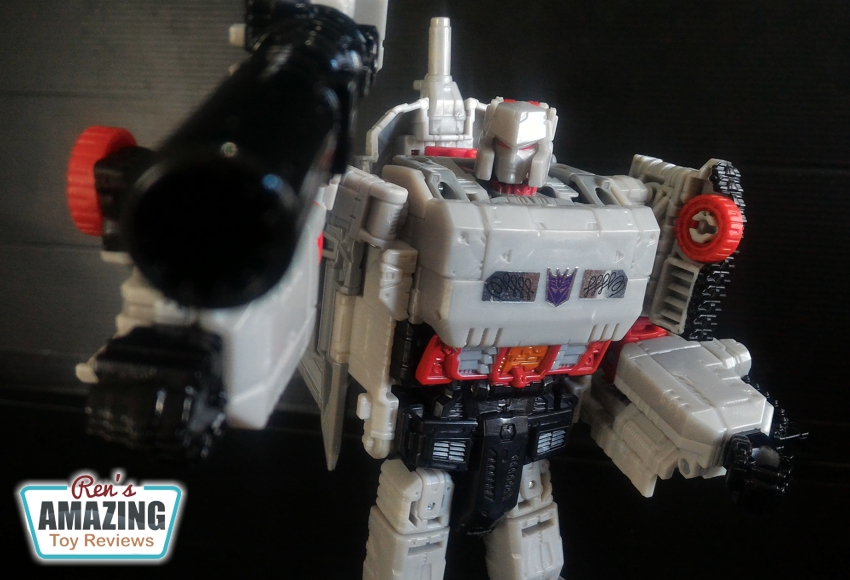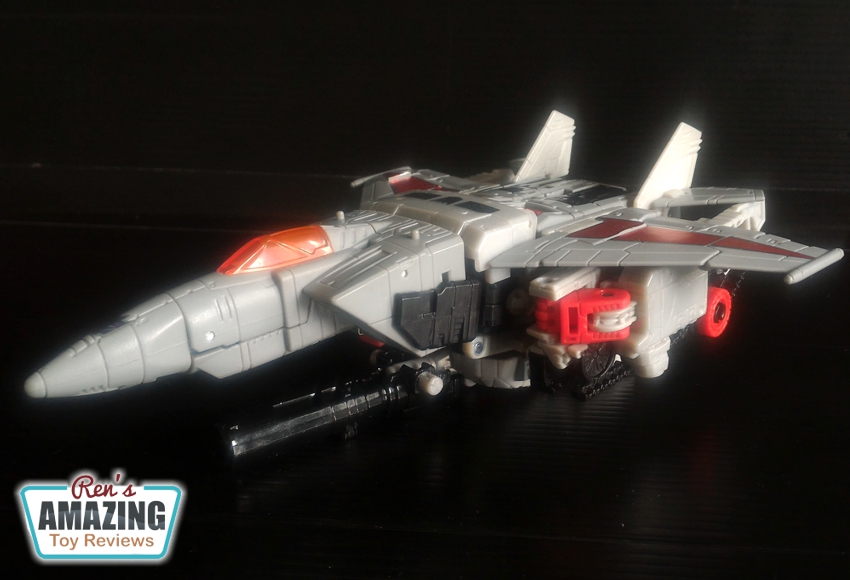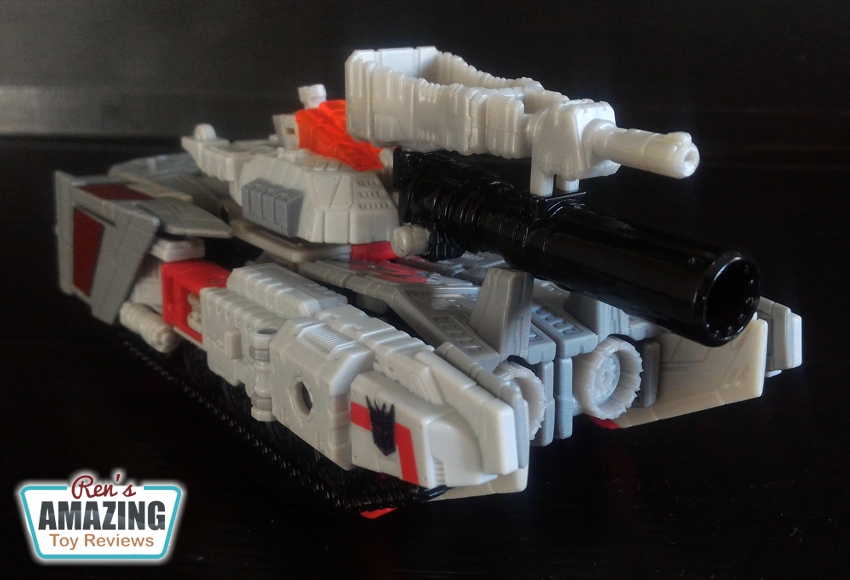 The Megatron figure converts between 3 modes: robot, jet, and tank. Titan Master Doomshot figure becomes the head of Megatron. Titan Master Doomshot figure works with other Titans Return figures (each sold separately).
For the instructions on how to transform him into robot, jet or tank, watch the video above.
I really love this figure because it's a triple changer and this is my first Megatron figure I also love that he resembles the G1 version! But what I don't like is that the feet are too loose.
You can buy on Amazon via this link:
Transformers Generations Titans Return Megatron and Doomshot
Credits:
Transformers and all associated names are registered trademarks of Hasbro and TakaraTomy. All Rights Reserved.
Go here to see our other Transformers stuff!