Here is our review of Goliath Games Doggie Doo game!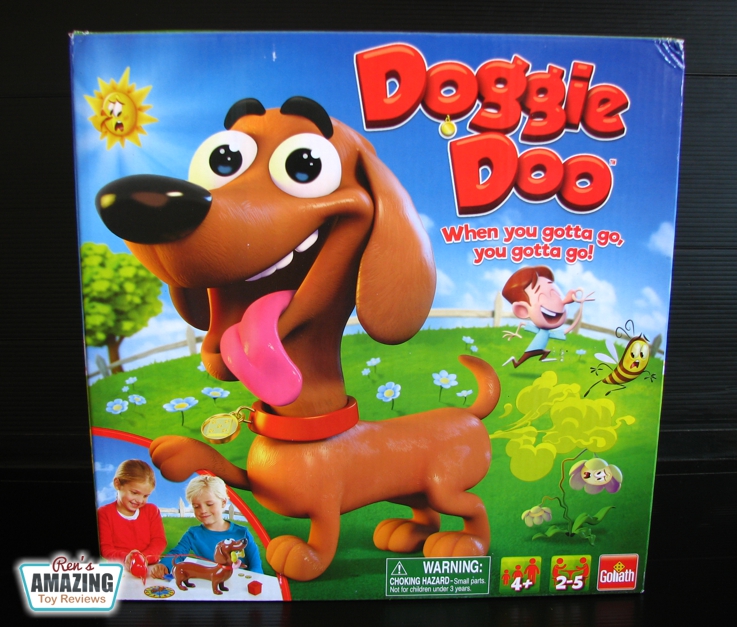 When you gotta go, you gotta go!
This is the new and improved version of the Doggie Doo game.
It's for ages 4 and up and it can be played by 2 to 5 players.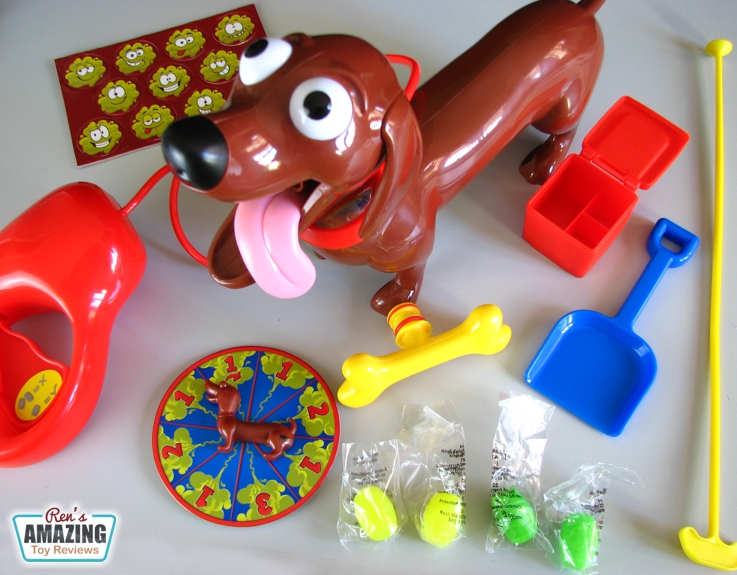 Here are what's inside:
1 Dog
1 leash with pump
1 Bone
1 Shovel
1 Storage Box
1 Plunger
4 Food pieces
1 Spinner
11 Fart tokens
and Instructions
Setting up: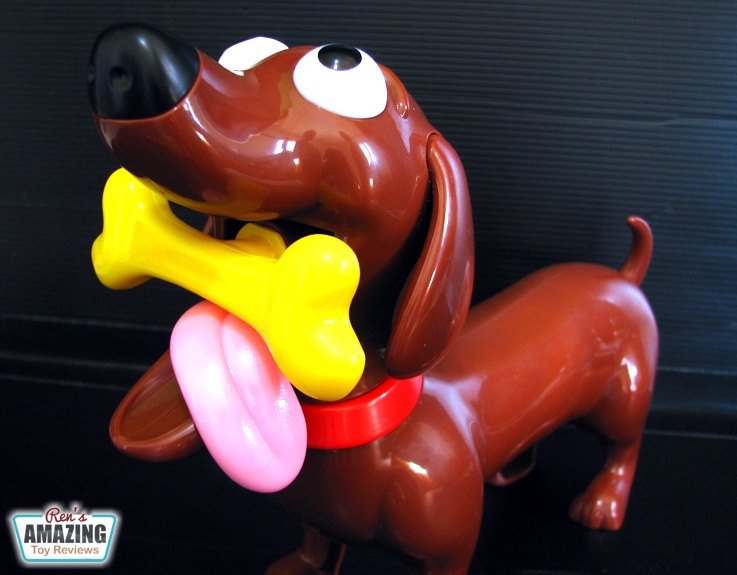 Take one of the 'dog food' out of the storage box. Use your fingers to push the 'treat' deep inside the dog's mouth.
Then push his bone into his mouth until you cannot push any further. Leave the bone in the Doggie's mouth while playing.
Playing the Game:
The youngest player starts the game and spins. Wherever the Doggie's behind stops, the player must follow the action indicated.
If it lands on 1, Pump 1 time….
on 2 …. Pump 2 times…
on 3… Pump 3 times…
on 1 with an arrow at the bottom…Pump 1 time and spin again.
Important: Pump the leash handle QUICKLY and FIRMLY.
If the handle is pumped too softly or too slowly, the food may get stuck inside the Doggie.
Once the action is completed, the turn is over, and the next player on the left will continue to play.
However, when the dog makes a mess, the player who squeezed the leash will pick up the mess and place it on his shovel.
He/She gets a fart token. This player also feeds the dog for the next round.
End of the Game:
The game ends when a player has collected 3 tokens. This player wins the game!
Notes:
You can only pick up the dog's mess when it has fallen on the table.
If it is hanging outside the end of the dog, just tap him on the back until it drops.
Only use original materials supplied to feed the dog. Do not place foreign objects into the dog.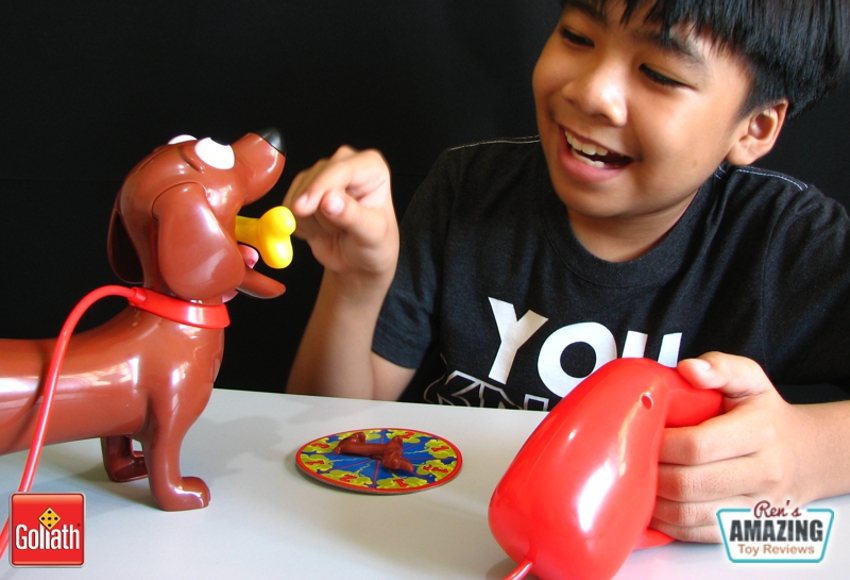 This is another fun tabletop game to play on your family game night.
We love that it doesn't need any batteries!
It's so fun hearing the sounds the Doggie makes.
It also teaches kids to clean up after their pets in a fun …and gross!… way.:)
To have an idea on how to play this game, watch the video above.
Price: $14.09
Order Goliath Games Doggie Doo Game from Amazon!
#GoliathGames #DoggieDooGame #toys #RensAmazingToys #TableTopGames
Credits:
Copyright © 2018 Goliath Games, LLC. All rights reserved.