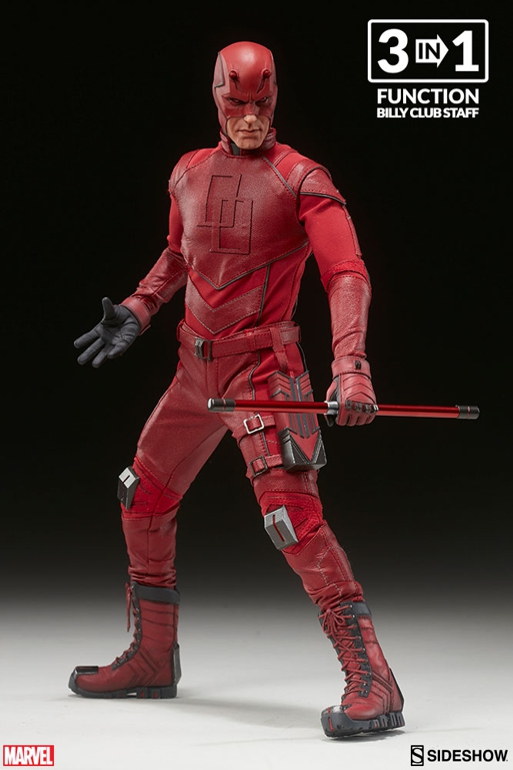 Daredevil, The Devil of Hell's Kitchen, the man without fear is available in this awesome sixth scale figure form Sideshow.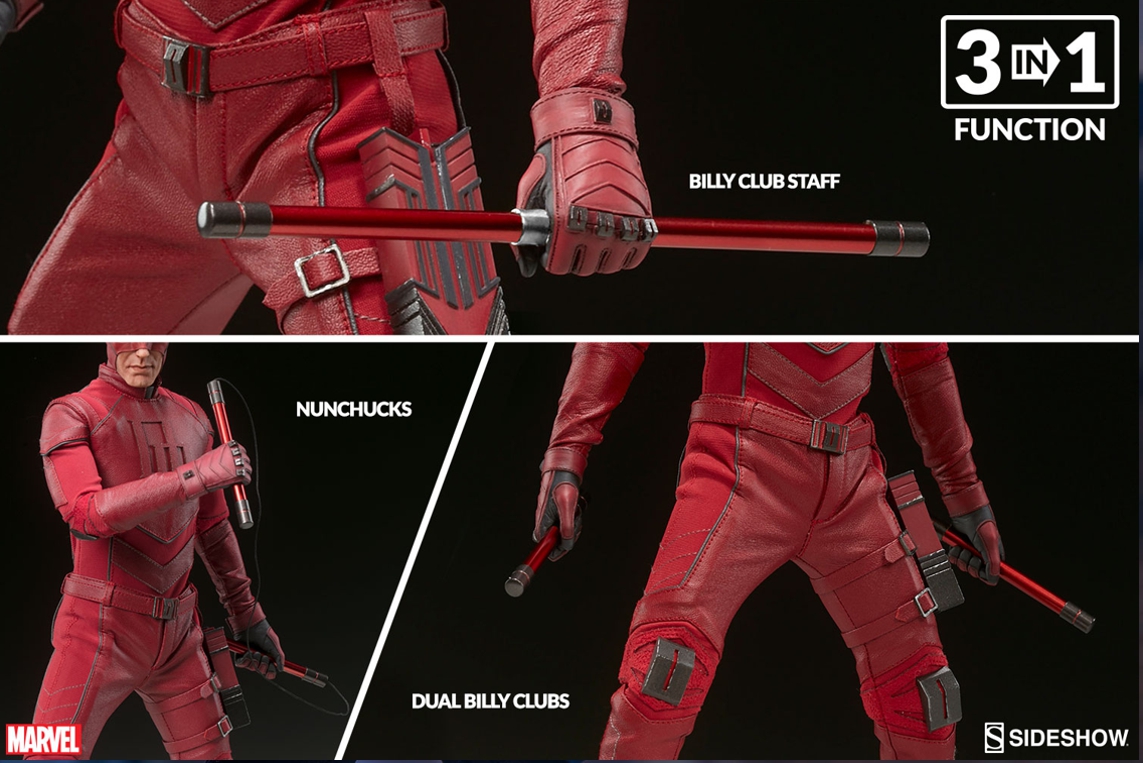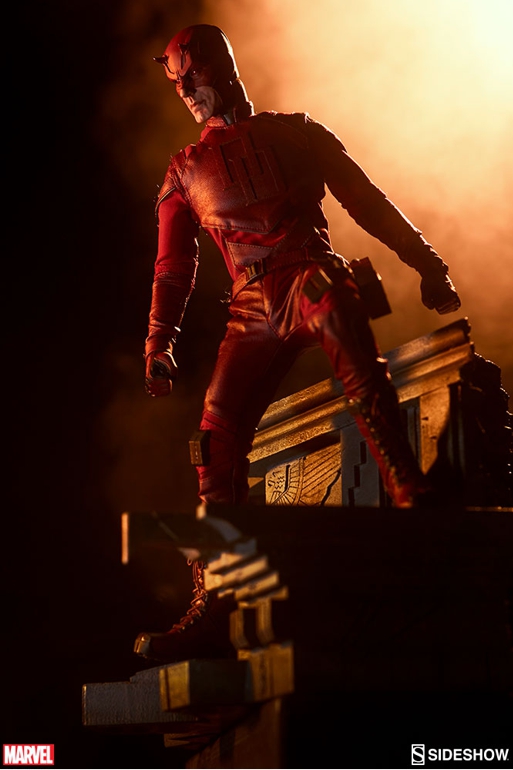 Matt Murdock, when he was young was blinded by a mysterious radioactive substance. After this tragic accident, he discovered that his remaining senses were heightened to an extraordinary degree. His newfound "radar sense" made it possible for him to sense the objects and people around him so that he is able to dodge incoming attacks!
Murdock became a lawyer by day and a fearless vigilante by night, tackling injustice on both sides of the law!
This Sixth Scale Figure combines several of his most iconic "looks" to create an original design that pays homage to the character we know and love from the comic books.
With numerous points of articulation and four sets of sculpted hands, this figure offers a multitude of options for posing and display. A must-have piece for any Marvel collector, he also makes an ideal companion for the Punisher Sixth Scale figure (sold separately).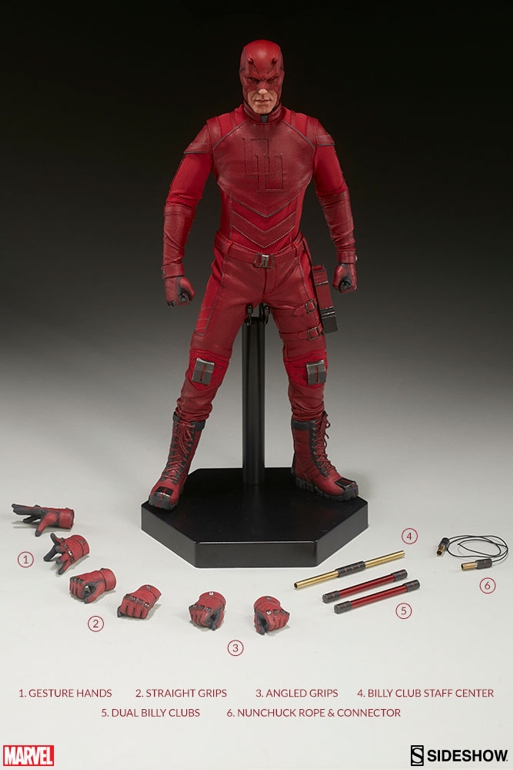 $229.99
Visit the link below to get one!
Via: Sideshowtoy Sideshow Toy – Daredevil Marvel Sixth Scale Figure
Credits:
© 2018 Marvel. All rights reserved. © 2018 SideshowToy Limited. All Rights Reserved.