Machine Robo Mugenbine is a transforming robot toyline first released in October 27, 2003.
Mugenbine is a term derived from the words "mugen", which is Japanese for 'infinite', and the English word 'combine', so it means you can combine 2 or more Mugenbine robots with infinite combinations which is one of the reasons why we love this toyline.
Machine Robo Mugenbine Try-wolf is a fire fighting robot which you can combine the parts into 4 modes. a small robot, a robo wolf, a fire truck and a bigger robot. It also includes a small pilot figure.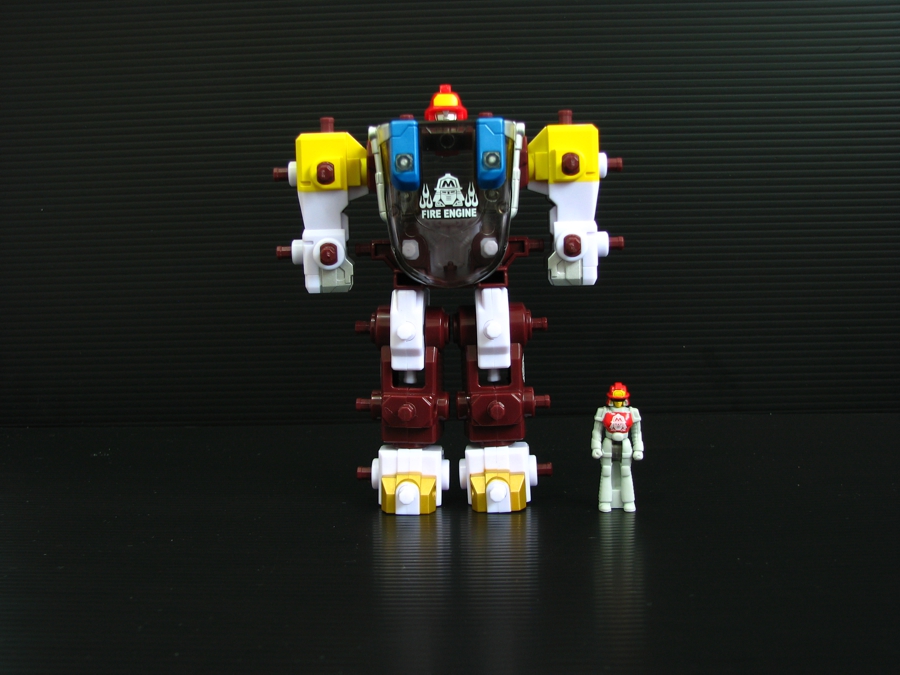 The small robot measures 5 inches high and the big robot measures 9 inches. It is made of very durable high quality plastic. You use numerous interlocking pegs and sockets to attach and remove parts and relocate them in order to form the different modes. The box includes 18 pieces and instructions manual.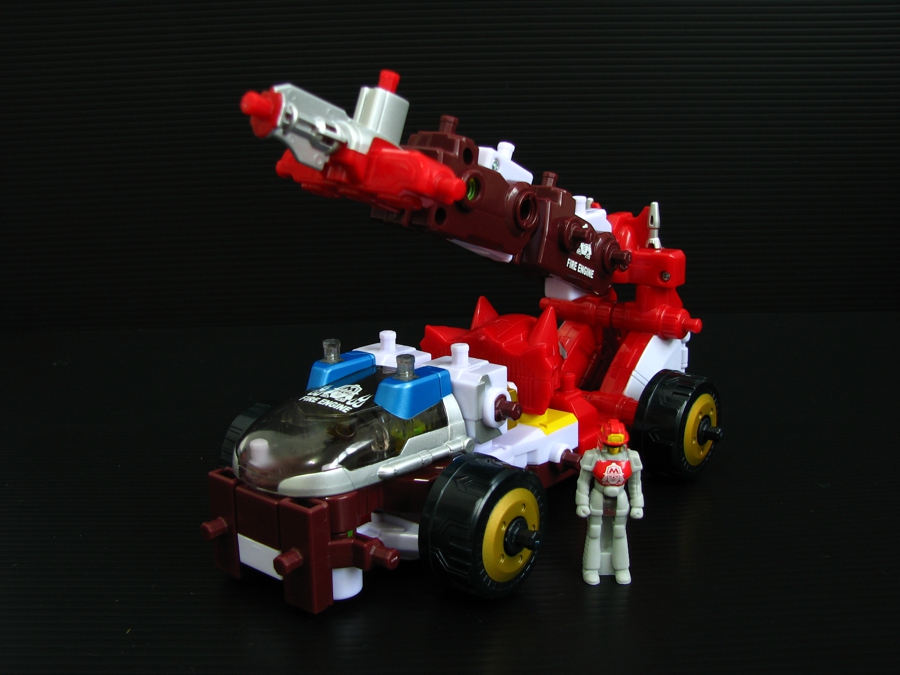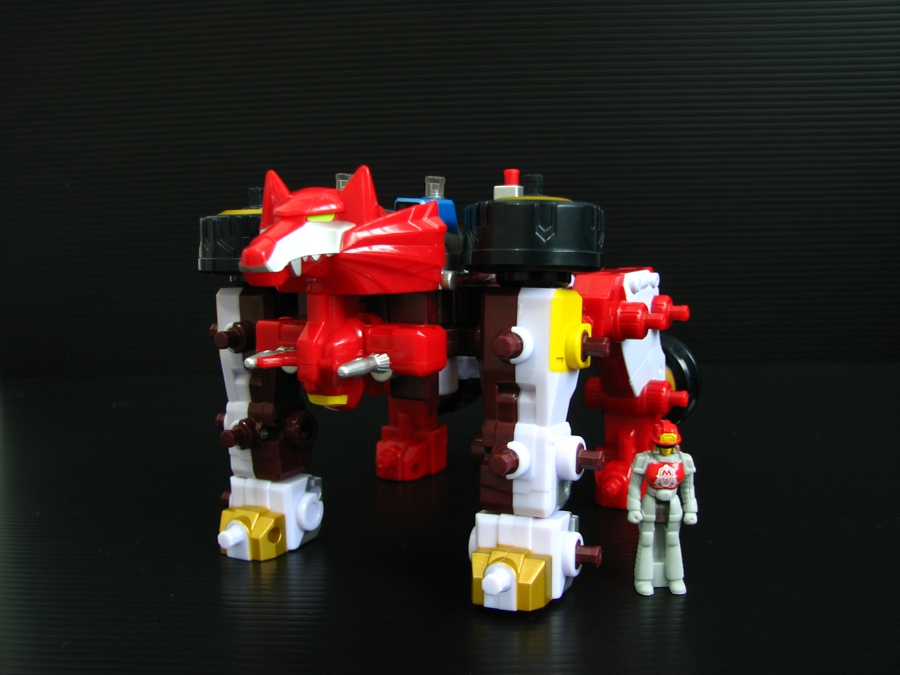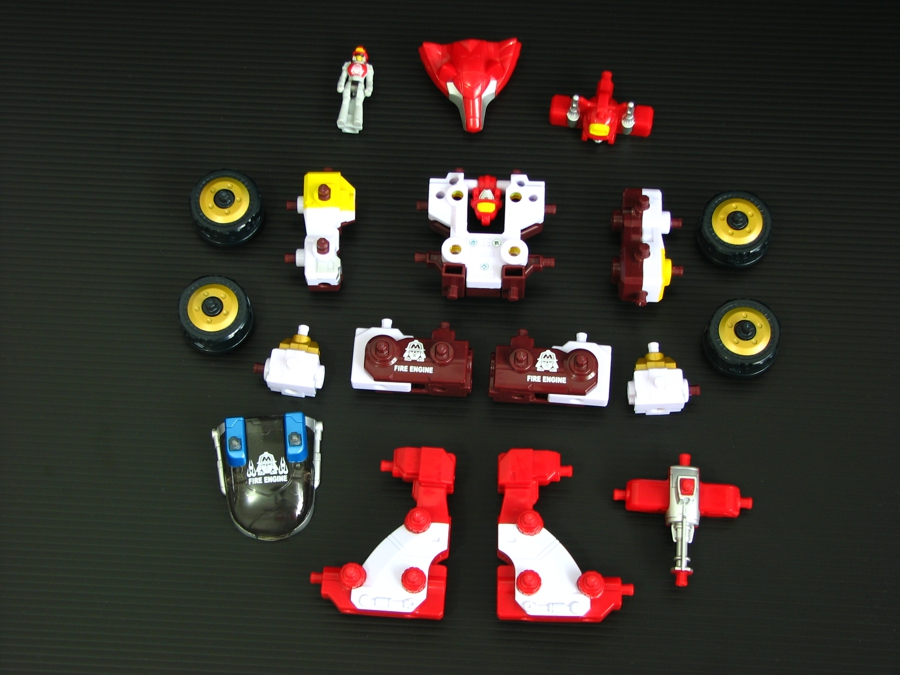 Mugenbine and all associated names are registered trademarks of Bandai. All Rights Reserved.