Tobot Quatran from YoungToys is a huge robot formed by
combining four vehicles. Tobot W, Tobot R, Tobot D and Tobot C.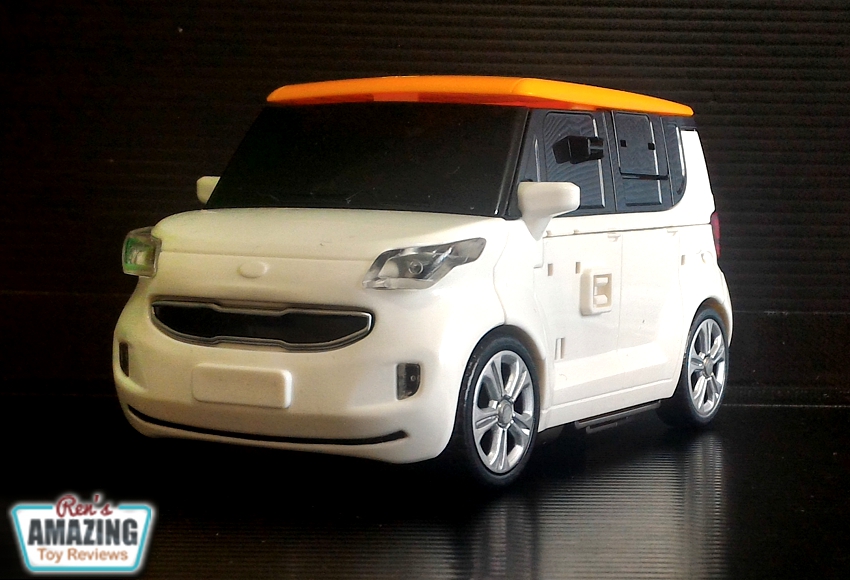 First up is Tobot W. He's a Kia Ray. All of the wheels of each vehicles rolls really well.
He belongs to Nathan and it changes into Quatran's head and torso.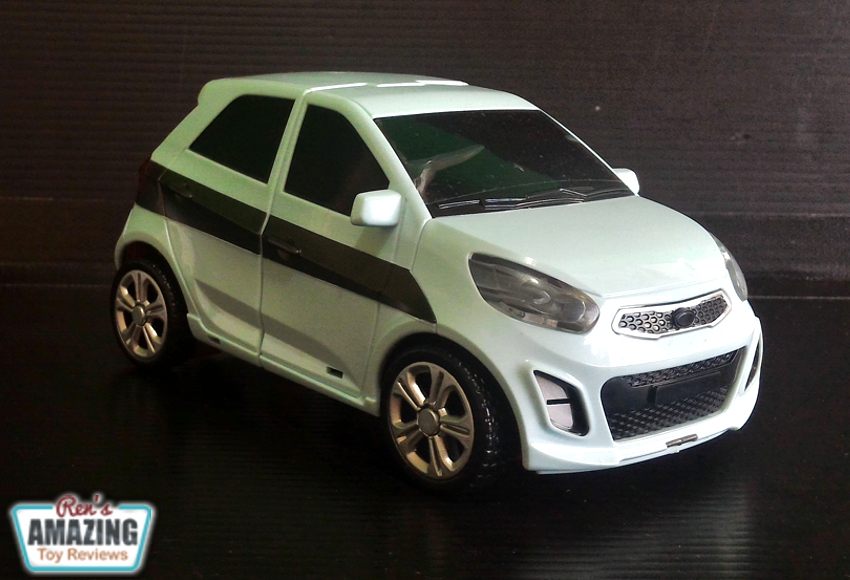 Next is Tobot D. Tobot D is a Kia Picanto. It has Tobot D logo in one side.
It's owned by Dolly and becomes Quatran's right arm.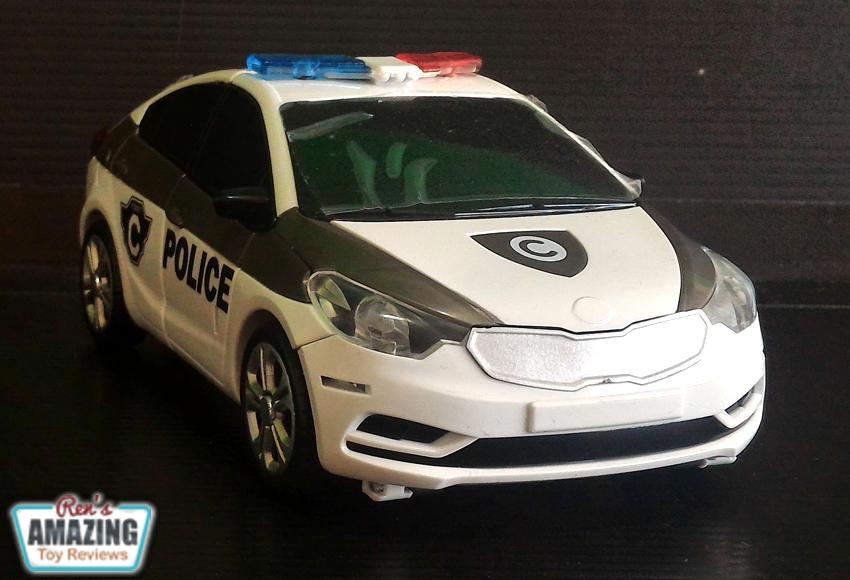 Next is Tobot C. It's a Kia Ceranto Police car.
It's driven by Officer Oh and becomes Quatran's Left arm.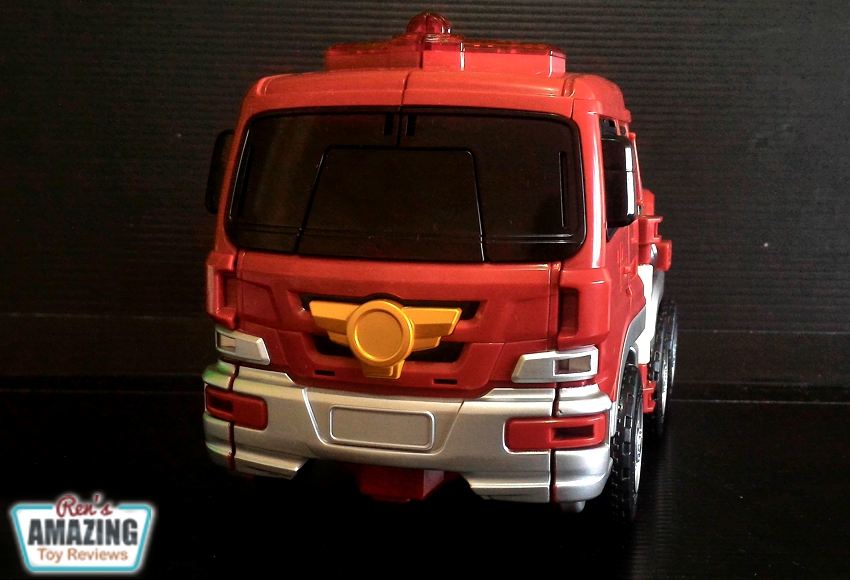 Now here's my favorite vehicle here, Tobot R. It's a red Kia Rhino Fire Engine.
It's owned by Professor Noh and forms Quatran's Legs.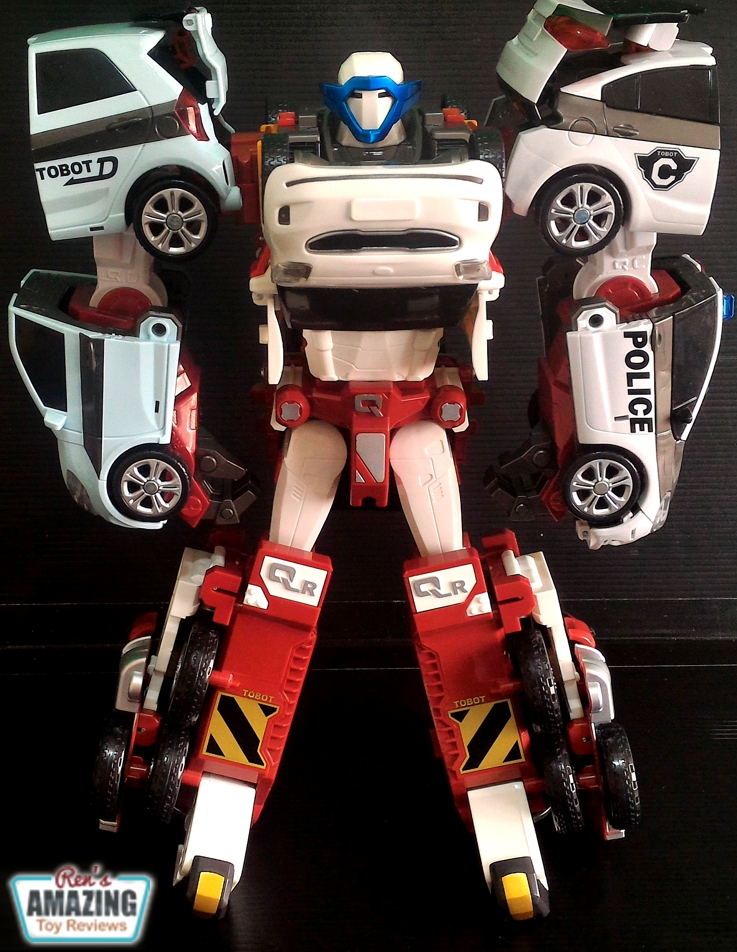 Here he is in his combined form. He looks awesome!
He doesn't come with any accessories, but Quatran is a very impressive toy nonetheless.
He's highly recommended.
You can buy on Amazon via this link:
Tobot Quadrant Transforming Robot Toy
Credits:
Tobot and all associated names are registered trademarks of YoungToys. All Rights Reserved.