Today we unboxed and reviewed the Crayola Air Marker Sprayer.
Now you can create dazzling airbrush art with ordinary Crayola markers. It's motorized and electric powered, which means you don't need to change batteries.
Caution: Electric toy, not recommended for children under 8 yrs. of age as well as with all electric products, precaution should be observed during handling to prevent electric shock.
It's for ages 8 and up.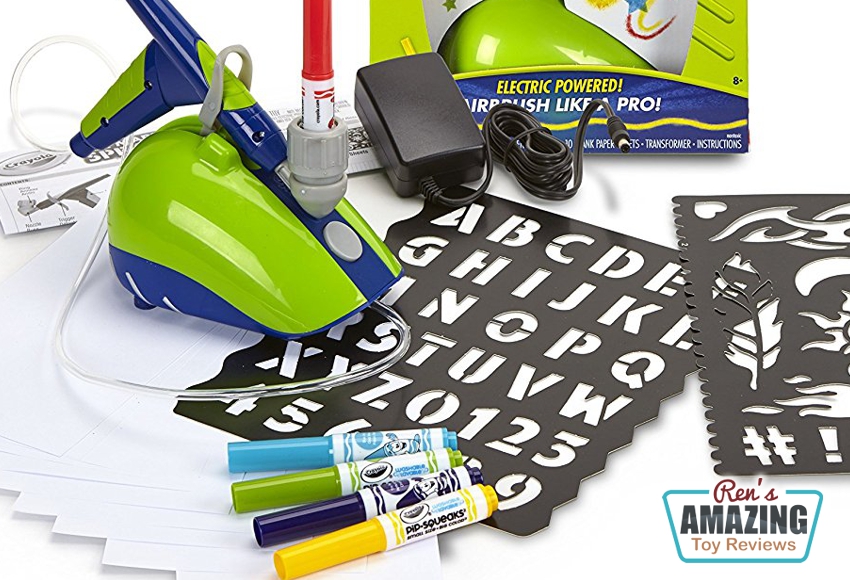 Here are what's inside:
Sprayer unit
Compressor
2 stencil sheets
10 sheets of paper
and 5 Pip-Squeaks washable markers and an instruction sheet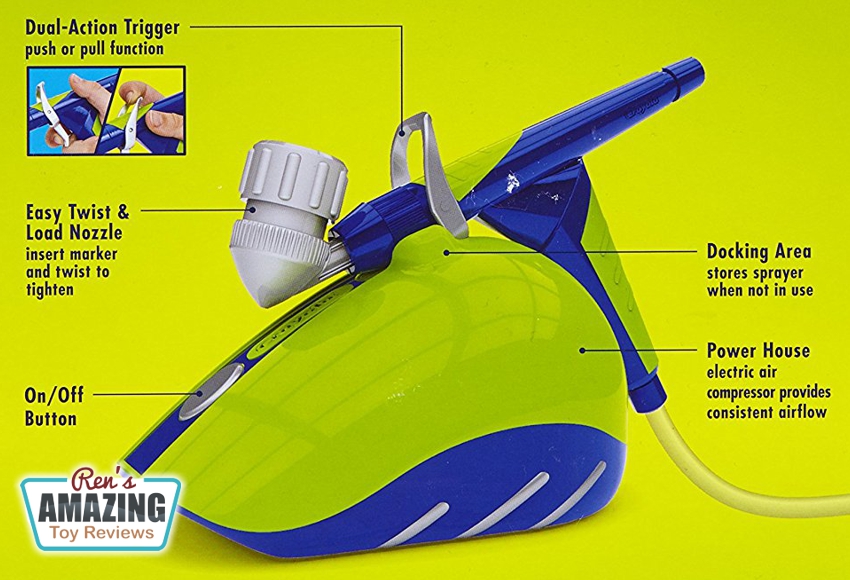 Here is what it looks like it's really sleek looking. The sprayer is light. It features an easy twist and load nozzle for fast changing of markers. There's even a docking area to place the sprayer when not in use.
The Crayola Air Marker Sprayer offers a fun and easy way for kids and even kid's at heart to experiment with spray art. The sprayer is really super easy to use. It provides hours of creative inspiration.
You can buy on Amazon via this link:
Crayola Air Marker Sprayer Set
Credits:
© 2017 Crayola ® All Rights Reserved.