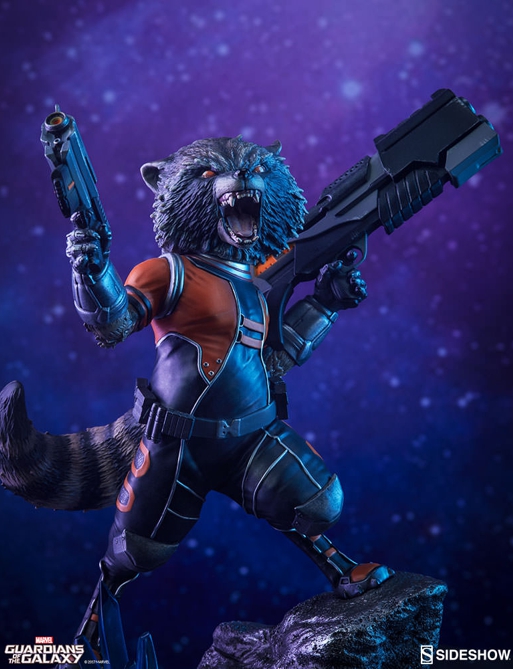 The heavy weapon wielding, smart-mouthed master tactician which is genetically modified raccoon and a member of the Guardians of the Galaxy, Rocket Raccoon is here in Premium Format Figure by Sideshow Collectibles.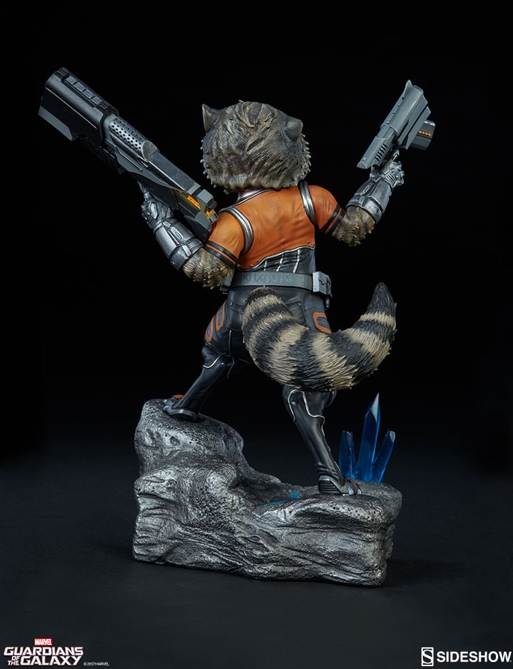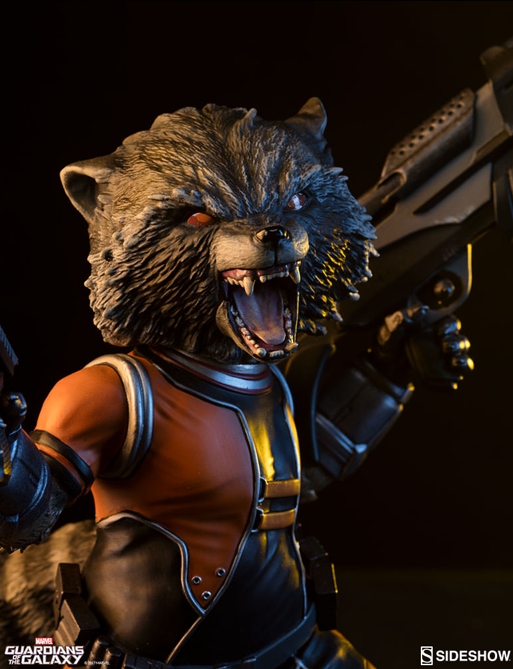 Standing at 10″ tall, he's pretty small compared to his trusty companion, Groot's Premium Format Figure which stands nearly 23″ tall. We love his orange-and-black jumpsuit. He's holding two guns and ready to pull the trigger. Perfect addition to your Guardians of the Galaxy collection.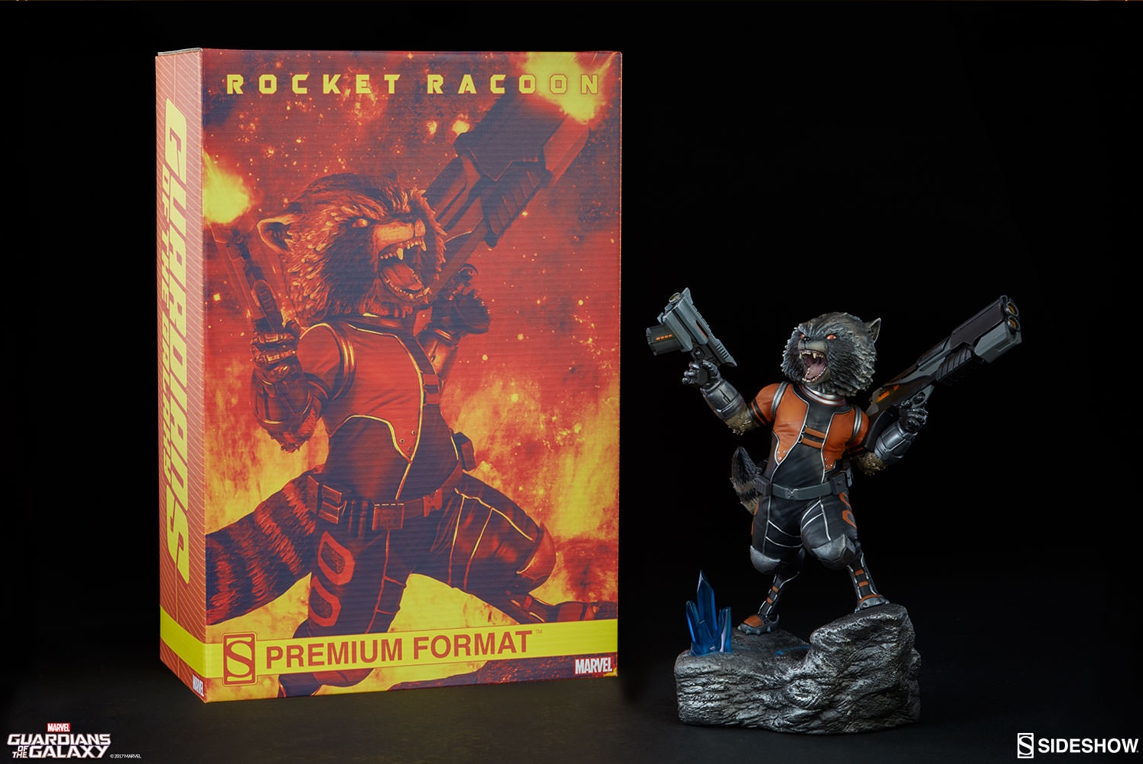 Limited Edition: 1,000
$279.99
Visit the link below to get one!
Sideshow Collectibles: Marvel Rocket Raccoon Premium format Figure
Credits:
© 2018 Marvel. All Rights Reserved.