Here is our review of Pressman Toys Shark Bite game!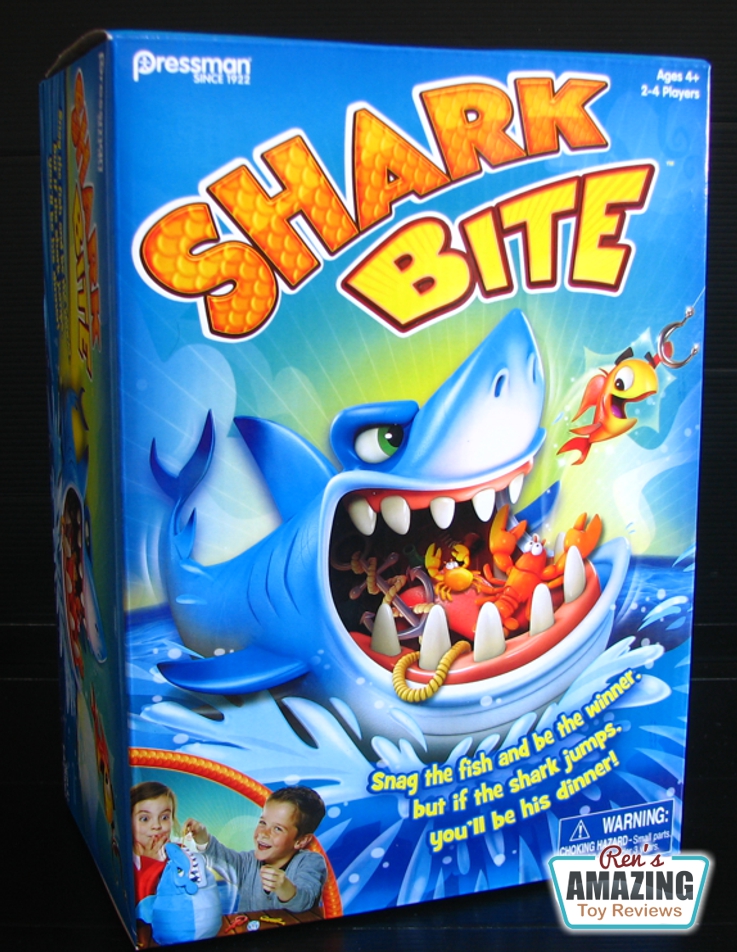 Let's take a look at the box, Here you can see, it involves a big blue shark with sea creatures stuck in his mouth!
Snag the fish and be a winner, but if the shark jumps, you'll be his dinner!
It's for ages 4 and up and it can be played by 2 to 4 players.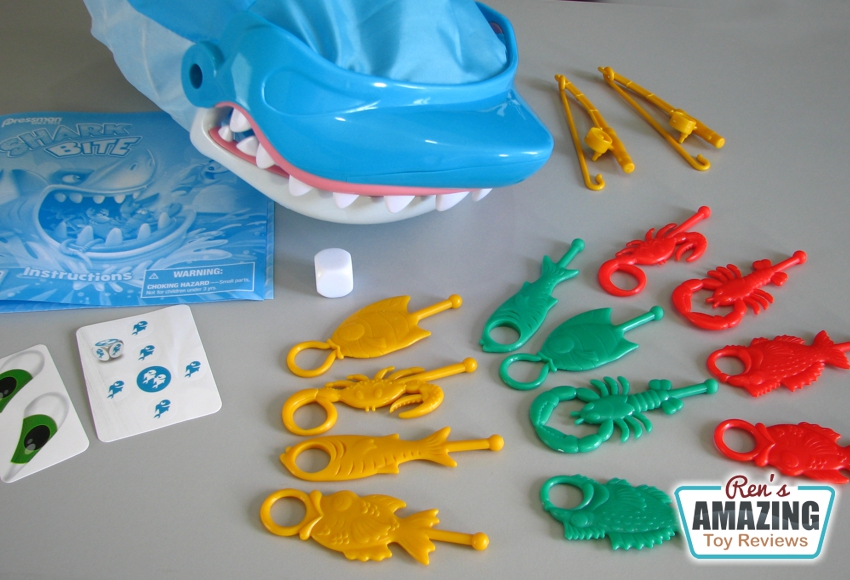 Here are what's inside:
1 Hungry Shark
12 Sea Creatures
2 Fishing Rods
1 Die
2 Sticker Sheets
Complete Instructions
First, you need to apply the Stickers for the eyes of the shark and the sides of the dice.
How to play the game:
On the dice, there is one side that has 2 and all the other sides have 1. Next, you need to fully open the shark's mouth and push it down until it fully clicks into the base. Then put all the 12 sea creatures inside the mouth of the shark.
Now the youngest player plays first. You roll the dice to determine how many fish you have to catch!
Using your fishing rod, try to get the fish out from the shark's mouth!
If you drop your fish, keep fishing with the fishing rod until you take it the whole way out of his mouth.
If the shark did not bite… you're safe! It's now the next player's turn.
But watch out… If the shark snaps his jaws you lose all of your fish!
If there are still sea creatures inside the shark's mouth, reset the game by pushing the shark back down until it clicks into place and then put the lost fish back inside to be caught again.
Continue playing until there are no fish left inside the shark's mouth.
The player with the most fish at the end of the game is the winner!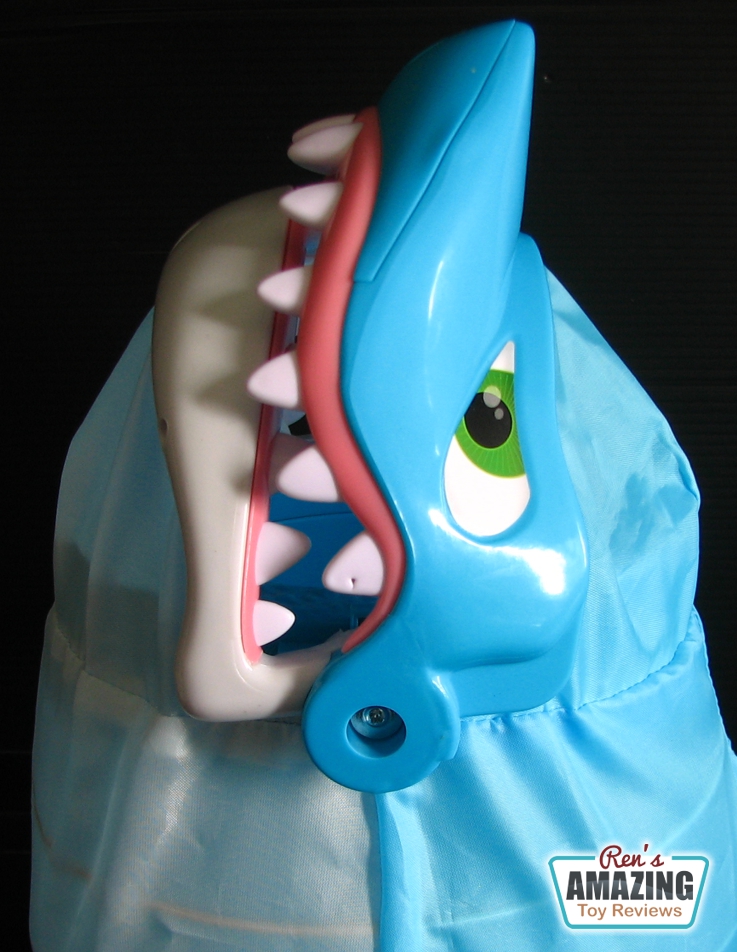 This is a really fun tabletop game to play on a family game night or if it's raining outside and you can't go out and play.
We love that it doesn't need any batteries!
It's thrilling each time it's your turn because you never know when the shark will bite!
To have an idea on how to play this game, watch the video above.
Price: $12.00
Order Pressman Toys Shark Bite Game from Amazon!
#PressmanToys #SharkBiteGame #toys #toyopening #toyunboxing #tabletopgames #RensAmazingToys
Credits:
Copyright © 2018 Pressman Toy Corporation. All rights reserved.